The company offers new ad formats on Google Images
Google is introducing shoppable ads on Google Images. This new format enables entrepreneurs to highlight multiple products available for sale within their sponsored ads among Google Images results. The company is currently testing this on a small percentage of traffic with select retailers, surfacing on broad queries like "home office ideas", "shower tile designs", and "abstract art".
Let's say a shopper is searching for home office ideas on her mobile device or desktop and goes to Google Images to explore ideas around how to organize her room. She can scroll through the images, hover over any sponsored ad with the price tag, and see the items for sale in the image -- along with prices, the brand, and more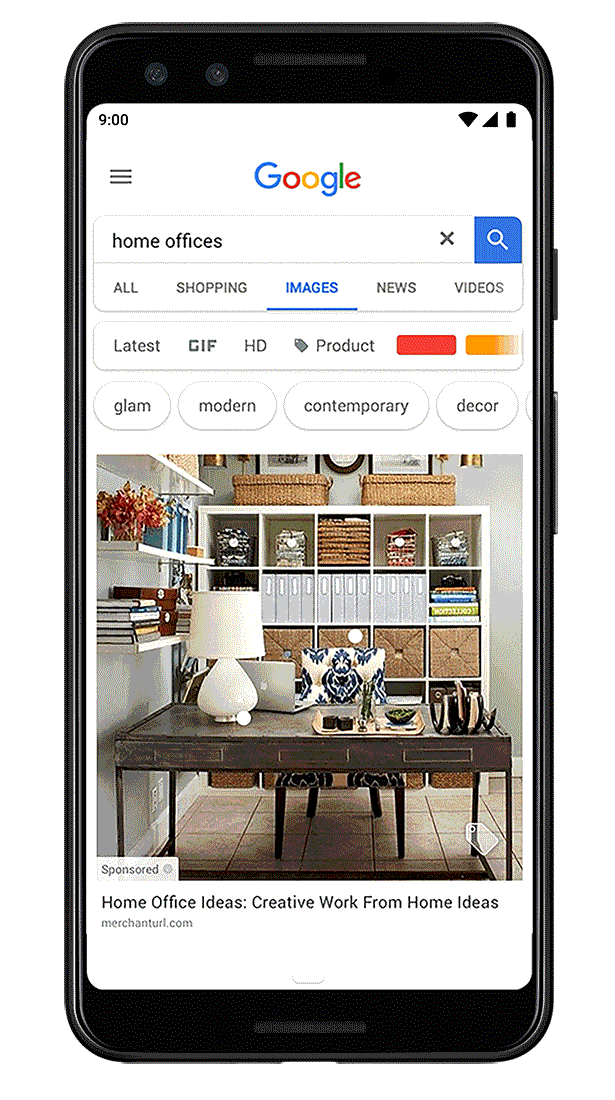 Google will continue to roll this out to more categories across more retailers over the next few months.
The company is also bringing Showcase Shopping ads to Google Images. Showcase Shopping ads let a business owner promote their brand and products through imagery, descriptions, and relevant promotions.
SEE ALSO: Top 10 tech trends for 2019