The general growth of payment transactions in the UK has been revised down amid the coronavirus outbreak
According to GlobalData, the payment transactions across the UK are expected to rise at a compound annual growth rate (CAGR) of 3.5% by 2023 due to stable card growth.
Besides, the report found that the value of cash withdrawals in the UK is more likely to decline by a CAGR of 4% over three years. Meanwhile, the card transaction value will grow by 3%.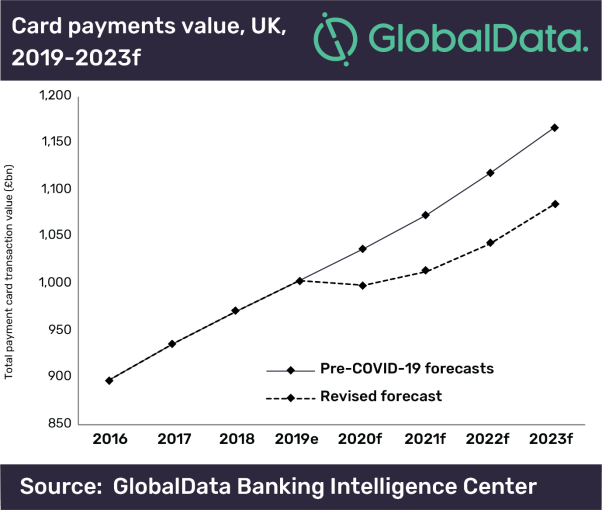 As to the total transaction value, it has been revised down from a CAGR of 3.8% to 2%.
The overall decline in payments in the UK will partially be offset by a rise in online spending as wary consumers are staying home and using online channels to purchase goods. Online payment solutions such as PayPal, Visa Checkout and Masterpass stand to benefit from the prevailing trend. Although more people will use debit and credit cards, both out of choice and necessity, the forecast of CAGR to 2023 has still been reduced because overall spending is set to take such a large hit
SEE ALSO: